Projects
My projects are about giving people the tools to feel and experience their lives.
Form to Feeling Workshop (2016)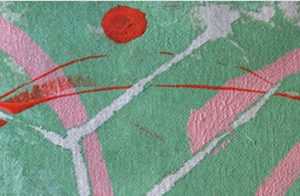 Unlock your creative side during a fun and interactive class where you connect art and emotion.
This class uses a unique method to help you see the big picture of what you feel.
Heart Spa (2010 – 2012)
Women are often misdiagnosed with anxiety when they're really having a heart attack. This program helped women better know the connection between their emotions, thoughts and hearts.
The first Heart Spa: Was conducted with Women Heart, the National Coalition of Women with Heart Disease at City Art Gallery in Columbia and in Florence, South Carolina.
The second Heart Spa: Was conducted at 701 Whaley with Cindy Geiger and Palmetto Health Heart Hospital in Columbia.
Toward the end of my doctoral training, in the aftermath of September 11, I wrote Jake's Journey, a sketchbook that I used to guide parents in discussing complicated emotions with their children.
I also conducted Jake's Journey workshops for families in South Carolina and Georgia.
ChildSource (1992-1994)
Was a monthly newspaper that gave parents information and community resources for parenting.