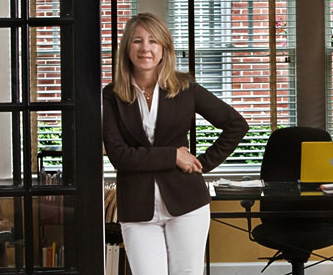 I've had clients say, I'm embarrassed that I need to come see you; I should have handled this situation on my own.
I say, we're just human. In a life we will feel sadness and grief because someone we love has died. We'll feel stuck because no one in our family is talking with each other. We'll feel overwhelmed by the loss of a career we love, a home we thought we'd raise our children in or where we thought we'd be at this point in our lives.
These life events can create complicated emotions for anyone. I believe we have a responsibility to help our children and ourselves know how to feel our way through our lives. Most of us will either struggle to do this or avoid emotion at all costs.
Feeling overwhelmed, stuck or worried does not mean that you have a diagnosis of  some sort. What it means is that you feel. And this is good.
I'm an individual and family therapist with a specialty in medical family therapy. I have learned professionally and through my own healing from an accidental electric shock in childhood, the value of knowing what you feel and being able to put your emotions into words.
It can help you feel whole again.
Psychotherapy
For individual adults, couples and families with emotional issues that affect their relationships, family or health.
Seminars
For professional providers of service in law, medicine and business. To connect emotionally with your yourself and your clients and patients without doing therapy.
Speaking Information
Managing Your BrainStorm
Office of General Counsel: University of South Carolina Children's Law Center
February 21, 2014 – Columbia
I'm Feeling So Emotional
South Carolina Bar Association and the Charleston School of Law, Charleston
February 27, 2014 – Charleston
ManagingYour BrainStorm
South Carolina Bar Association
December 1, 2013 – Columbia
Cognitive Tools to Help Lawyers Manage Emotional Depletion
South Carolina Bar Association
October 16, 2013 – Columbia
Cognitive Behavioral Techniques in Emotionally Charged Situations
South Carolina Bar Association
October 9, & November 5, 2013 – Columbia
Cognitive Tools to Help Lawyers Manage Emotional Suppression
North Carolina Association of Defense Lawyers
June 13, 2013 – Hilton Head
Suppressing Emotion and Anxiety
American Board of Vocational Experts
April, 2013 – Scottsdale, Arizona
Just the Facts Ma am: Using Your Emotional Brain
South Carolina Bar Association
February 15, 2013 – Columbia
Neuroscience for Lawyers:
Why Suppressing Your Emotions Can Lead to Anxiety
South Carolina Bar Association
November 16, 2012 – Columbia